Frotcom on show at the International Transport Exhibition in Greece
The 3rd International Exhibition of Commercial Vehicle Transport Technology & Logistics - the biggest in Southeastern Europe - took place at the Mediterranean Exhibition Centre, in Paiania, Greece, from October 20 to 21. We were there to showcase our fleet management and vehicle tracking system and the latest innovations and developments in telematics.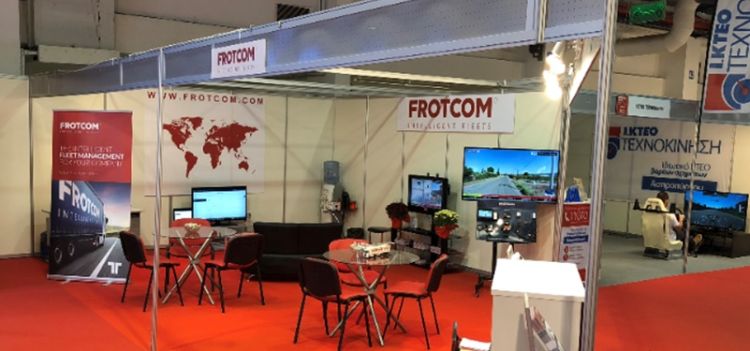 The biannual Transport Show has rapidly become the benchmark showcase for technological developments in the European Transport Industry for Greece, Turkey and the Balkan Region as well as other major markets.
Recognized as a "must attend" exhibition event, we took the opportunity to present Frotcom's fleet management and vehicle tracking system and our latest innovations and developments.
Our stand was visited by fleet managers and decision-makers from some of the biggest companies in road transport logistics for both goods and people, who were interested in knowing more about:
 
Nasos Sideris, Managing Director of Frotcom Greece, observed, "The Transport Show is a perfect opportunity for us to introduce and demonstrate Frotcom. This year was a great experience. Due to the economic crisis the market retained fewer but stronger players, with better-educated, more demanding personnel from the traditional transporters. Frotcom was present as always to maintain our position and offer our benchmark solutions to interested parties both old and new."
If you missed us at this event don't worry, you can contact us now to find out more about the benefits of Frotcom.
Post tags:
International Transport Show
Frotcom
Frotcom Greece
Telematics
GPS vehicle tracking
fleet management solution
comply with legislation
Control operational costs
Increase productivity
Increase safety
provide good service
Provide operation traceability
Scale-up operations