Frotcom Bulgaria exhibits at 3rd Annual Logistics Business Conference
On October 29, 2015, the Logistics Business Conference, Bulgaria's largest logistics event, was held at the Sofia Event Centre, organized by Logistics magazine and its publisher BTP – Bulgarian Transport Press.
The 3rd edition of the conference, focused on "Trends and Innovation in Transport and Logistics", gathered  managers and logistics professionals from a broad range of companies in transport, forwarding, courier, distribution, trading, construction, production, and also the IT sector.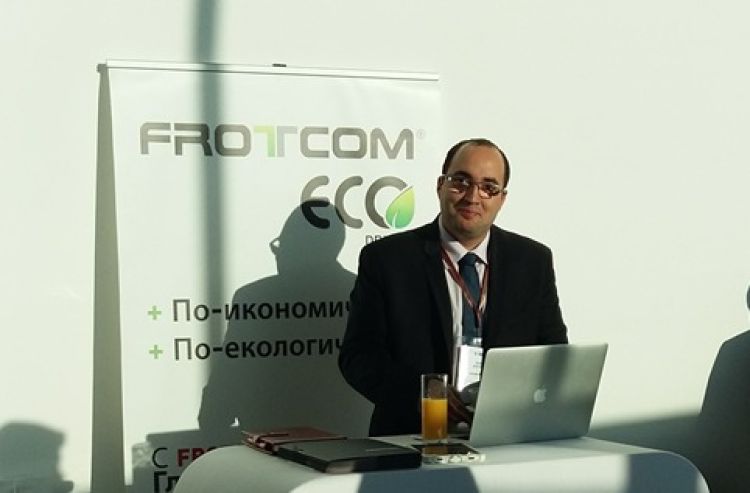 Delyan Kostov, CEO at Frotcom Bulgaria.
As market leader and innovator, Frotcom was present to network and showcase its platform and features, including awareness of the Driving behaviour analysis, and updates such as two-way messaging, Route planning and monitoring, and the Workforce management module.
Frotcom Bulgaria's booth was visited not only by existing clients, but also by a number of potential customers interested in the flexibility and robustness of Frotcom. Frotcom representatives were at hand to demonstrate system features and ease-of-use to the attendees, and how it can significantly increase efficiency and profitability in the fields of Supply Chain Management and Logistics.
 
Post tags:
3rd Annual Logistics Business Conference
BTP - Bulgarian Transport Press
Driving behaviour analysis
Fleet Intelligence
Fleet management
Frotcom
Frotcom Bulgaria
Logistics magazine
Route planning and monitoring
Supply Chain Management and Logistics
Trends and Innovation in Transport and Logistics
Two-way communication
Vehicle tracking
Mobile workforce management