Frotcom Greece shines at Supply Chain & Logistics Expo 2015
Over 25,000 people attended the Supply Chain & Logistics Expo 2015 international expo adding to the event's success story. This fifth edition of the trade expo, organized by "O mind Creatives" and "Supply Chain & Logistics" magazine, was held at the Metropolitan Expo Centre near the Athens International Airport, between November 7th and 9th.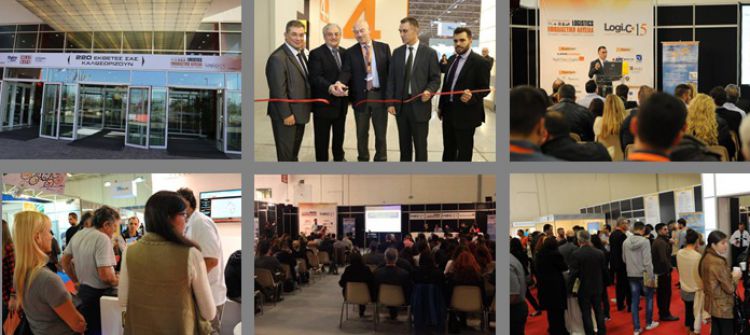 Executives from the fields of distribution, logistics and supply chain were invited to partake in an exciting mix of business forums, networking and showrooms focused on the evolving dynamics and innovations of the sector as its importance continues to grow and refine its priorities. Exhibitors from a variety of complementary business areas such as Cargo & Freight, Logistics Services and Technologies, and Warehouse equipment, Handling and Packaging were also in attendance.
Frotcom Greece was on hand to showcase our very own state-of-the-art solution for the sector. The company's stand grabbed visitors' attention with presentations and live demos showcasing core Frotcom features such as route planning and monitoring, driving behaviour analysis, remote tachograph access and workforce management, among others.
Mr. Nasos Sideris, Director at Frotcom Greece said, "Our own participation in the Supply Chain & Logistics 2015 was extremely positive, allowing us to contact customers and potential customers directly, and introduce them to our latest updates and news."
Post tags:
8th Supply Chain and Logistics Summit
Fleet Intelligence
Fleet management
Frotcom
Frotcom Greece
GPS vehicle tracking
Vehicle tracking
Vehicle Tracking System