Frotcom bolsters commitment to road safety awareness with APSI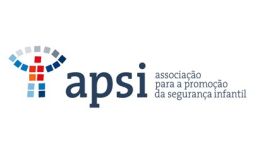 It is with a profound sense of responsibility and commitment that Frotcom is kicking off 2016 celebrating a new partnership with APSI – Associação para a Promoção da Segurança Infantil.
 APSI is the foremost child safety and awareness advocate group in Portugal and it boasts an exceptional track record in voicing, lobbying and enabling child safety issues across the board. It is locally and internationally recognized as a key opinion maker and leading light in the field of child safety.
APSI's public advocacy is multifaceted, tackling public, media and institutional awareness of key issues. The association offers specialized courses/training for interested parties and works directly with families and schools, but also lobbies for targeted regulation and publically campaigns for issues in the media. It has also sponsored and supported practical research and studies that have led to more effective regulation, both in Portugal and on a European-level.
Road safety and awareness – specifically child passenger and transport of children in buses and coaches – have long featured as priorities for the group and APSI has successfully influenced and promoted a host of significant issues over the years, namely in the form of legislation.

Campaign conducted by APSI in 2015, to prevent car accidents involving pedestrians.
With more than 20 years of (successful) work, APSI has undeniably helped to bring down child road fatality figures (from 140 deaths/year to 21 deaths/year) and improving prevention through promotion and regulation of in-car safety features such as child seats and restraints (from under 20% to over 80% use according to statistics). Among its other major successes, the establishment of the Child Safety Action Plan (PASI) deserves special recognition as it coordinates a national injury prevention policy for children and teens, promoting an integrated strategy rallying various institutions and resources to tackle prevention.
As a company with a direct involvement in the field, Frotcom is keenly conscious of the relevance and import of road safety and awareness activism in promoting improved and safety-conscious driving behavior. Past collaborations such as the European Road Safety Charter and #SaveKidsLives – by sharing information material and supporting for awareness-raising campaigns – have been hugely successful and Frotcom looks forward to another productive year of collaborations.
Post tags:
APSI - Associação para a Promoção da Segurança Infantil
Effective regulation
Fleet Intelligence
Fleet management
Frotcom
Frotcom International
Road safety
Road safety awareness
Vehicle tracking