More Safety and Less CO2 for 50% of Young European Drivers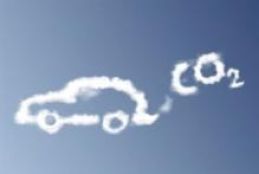 Almost half of young European drivers, between 18 and 30 years old, affirmed their approval for more CO2 vehicle norms and more safety car features in a study jointly elaborated by Goodyear and the think tank Think Young. Government authorities should implement more CO2 restrictive regulations for vehicles for 44.6%, of young Europeans and more incentives for the use of fuel-efficient cars are crucial in regulation for 35.7% of them.Safety features improving for cars in the near future was also a priority for 47,4% of the 2,564 respondents in Germany, France, Italy, UK, Luxembourg, Slovenia, Belgium, The Netherlands, Spain, Poland, Sweden and Turkey.
The think tank launches a special initiative for encouraging young drivers to share their ideas about tomorrow's mobility: the Think Good Mobility Challenge. University and College Students can participate until March 31 next year. Their ideas will be considered by a special jury of mobility experts.
Source: FLEET EUROPE
Post tags:
CO2 vehicle norms
Fleet Intelligence
Fleet management
Frotcom
Fuel-efficient cars incentives
Goodyear
Safety car features
Think Good Mobility Challenge
Think Young
Vehicle tracking
Young European drivers