Hat trick for FROTCOM - Intelligent Fleets
We've launched a new corporate branding, revamped our website, and fully redesigned our application for vehicle tracking and fleet management.
We're scoring a hat trick this month by presenting the result of a complete redesign of our brand, the launch of our new website and the official release of the new Frotcom interface that has been made-over to improve the user experience, for fleet managers to make the best of their fleets.
The new identity communicates to its target in a more direct way, using a stronger font and assuming red as the main color, standing out as a strong brand that is an international reference in the vehicle tracking and fleet management industry.
 

The organization also adopts the signature "Intelligent Fleets", consistent with the ambition of providing the most intelligent solution for professional fleet management.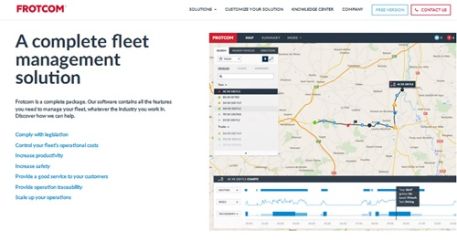 Along with the rebranding, we are presenting a new website, where the main pillars of the brand have been applied: there's a more direct approach, it's more attractive, easier to use, and new contents have been developed in order to share Frotcom's expertise among the community.  
Last, but not least, we launched a fully redesigned application for vehicle tracking and fleet management solution: Frotcom. The solution has been redesigned from scratch and is now developed in HTML5.
The goal was to reinvent the whole Frotcom interface, following the best UX design rules and provide an outstanding experience for all the application users. This brings together a whole new look & feel, a more attractive display of buttons, icons, tables and a lot of room for what is really important: useful information.
Most operations are now faster than before, regardless of the size of the fleet. The new application can be visited here.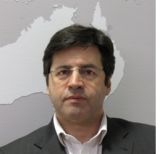 Valério Marques, CEO of Frotcom International, says: "It was a true challenge to launch all these major developments in one go. I'm very proud of the results achieved and I truly believe that the new image, the new website and surely the new improved Frotcom application are an important contribute to increase the reach and notoriety of Frotcom in the global market​".
Post tags:
Frotcom
Intelligent fleets
Vehicle tracking
Fleet management
new website
new application
new corporate brand
HTML5