Frotcom sponsors Constantinos Christodoulides
Constantinos Christodoulides is a professional kart driver with an enviable track record of 9 national and 1 international titles under his belt.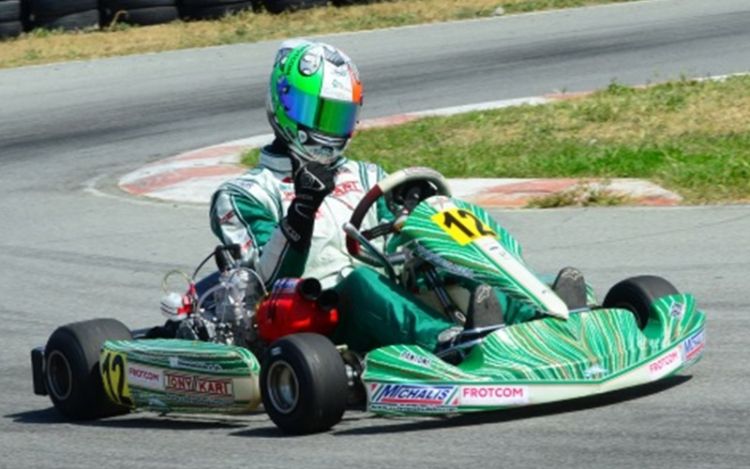 The Cypriot currently races in the 2016 EKO Pancyprian Karting Championship and starting with his latest race, Constantinos will be sporting Frotcom colors. As avid motorsports fans, Frotcom is taking on the challenge of being a Gold sponsor for the 2016 Season and the qualifiers for the 2016 International Rok Cup Final.
In his last race, Constantinos earned the pole and took the chequered flag proving his driving skills and becoming a major contender for the Championship Title.
Contantinos
said, "
I would like to thank all my sponsors for the last race, but especially Frotcom for their immense contribution and support. I owe my last victory to Frotcom and I am looking to accomplish even more with their help. Thank you, Frotcom!
"
Post tags:
Frotcom
EKO Pancyprian Karting Championship
Constantinos Christodoulides
Sponsorship