Summer vacations are just around the corner and most of the family is waiting (im)patiently!
 
It's not uncommon for families to take long drives to their vacation spots of choice at this time of year. Friends and family gather and off they go. And there's always so much stuff to pack and so many people to fit.
With that in mind, here's some general advice:
Plan and map out your trip beforehand. You'll slash the number of hassles and cut down on last-minute, ill-thought-out decisions.
During the trip, make sure passengers (both children and adults) have their seat belt on and locked in place.
Make sure children have the age and size-adequate in place. If they're smaller than 135cmm, children should be in a child seat appropriate to their age, size and weight. Infants and smaller children, up to the ages of 3 or 4, should be placed with their backs to traffic, for better neck support that in these ages it is still quite vulnerable.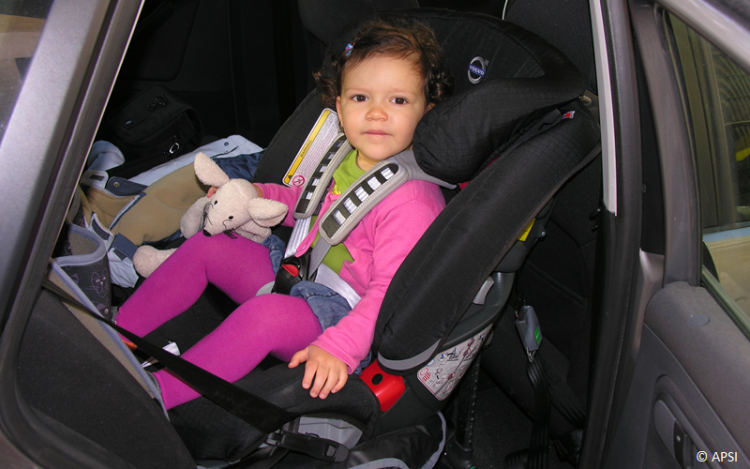 For a hassle and accident free family trip you might also want to consider the following:
Secure your luggage carefully– in the trunk, glove compartment, etc. – since, in the event of road accidents, loose objects can cause serious injury to passengers. If your baggage does not fit in the appropriate storage compartments, make sure it is tied down with any unused seatbelts. Transport any animals in appropriate boxes, in the luggage compartment or leashed to a seat belt or other appropriate restraining device.
Avoid travelling at peak hours or at particularly hot times of day.
Make frequent stops. Choose locations away from traffic, and allow children out of their car seats so they can change position, rest, play, etc. Give them water, to avoid dehydration.
In garages or other parking areas, perform any manoeuvers, particularly reversing, making sure there aren't any children around, preferably with the help of another adult standing outside.
Always lock your car and keep your car keys out of the reach of children.
Never leave children alone in the car: they like to play around and they have been known to lock/unlock breaks and doors. When it comes to smaller children there's also the risk from too much heat.
In case of breakdown or accident, put on the reflective vest before leaving the car. Turn on your hazard lights, place the signalling triangle, and call the local emergency number or the Police. Check for anyone injured and help them to remain calm. Unless strictly necessary, avoid moving them until help arrives though.
Source: APSI (Associação para a Promoção da Segurança Infantil)
Post tags:
Road safety
Summer vacations
trips
APSI
Frotcom