Frotcom Romania pushes Frotcom adoption through billboard campaign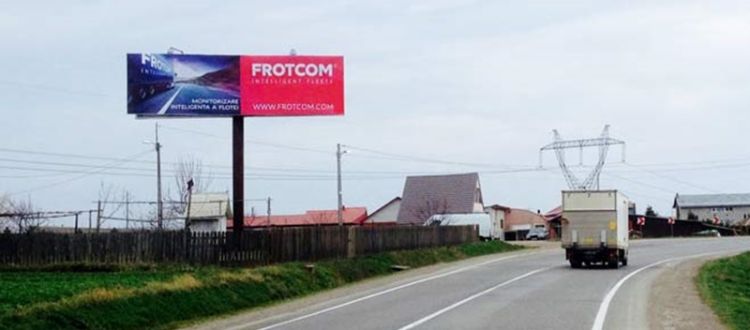 Frotcom's new corporate branding led Frotcom Romania to unveil a new eye-catching billboard to boost brand awareness. The 14mx4m, two-faced billboard is strategically placed on the busy European route E85, in Suceava county.
Being aware that a fleet is a significant source of expense for companies, Frotcom Romania is trying to make sure that companies in Romania, whether they have small or large fleets, embrace Frotcom's simplicity and unique features to minimize these costs and improve their profitability.
You may also want to read about Mobile Frotcom billboard on the European roads.
Post tags:
Frotcom
Frotcom Romania
Billboard campaign
European route E85
Intelligent fleets