Frotcom Bulgaria at the 6th edition of the KAMIONI Truck Show
One of the biggest trade events in Eastern Europe, the Bulgarian KAMIONI Truck Show has just wrapped its 6th successful year. The show, which boasts hundreds of exhibitors and thousands of visitors from all across Europe, once again took place at Lesnovo airport, near Sofia, on the past 2nd and 3rd of June.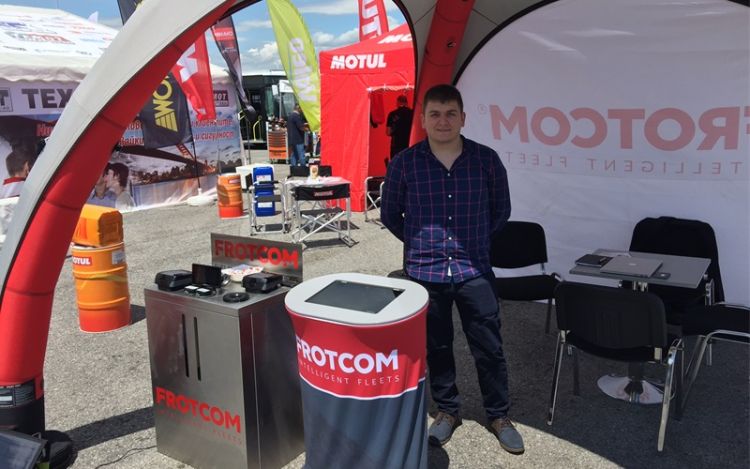 KAMIONI is relatively unique for its well-rounded offering, actively bringing together dozens of vehicle-makers and hundreds of road transport and logistics professionals – not to mention the massive auxiliary service and supply industry. With attendance, among both exhibitors and public, up yet again, the show provides unique opportunities to network with company owners and executives, in a variety of sectors, but also to touch base with on-the-road professionals and technical specialists - all of whom attend the trade show in search of the latest models, newest trends, products and services.
Frotcom Bulgaria was an early participant and has been a regular exhibitor for the past few years. They were again present, at this 6th edition with their own booth, to network, promote and demonstrate Frotcom to those interested. Existing clients were brought up to speed on the latest updates and features, while new and potential clients were introduced to the new system's functionalities and ease of use to the public.
Post tags:
Frotcom
Frotcom Bulgaria
KAMIONI Truck Show
Lesnovo airport
Intelligent fleets
Exhibition
6th edition