It is once again time for a balance
As another year draws to a close, it is once again time for a balance.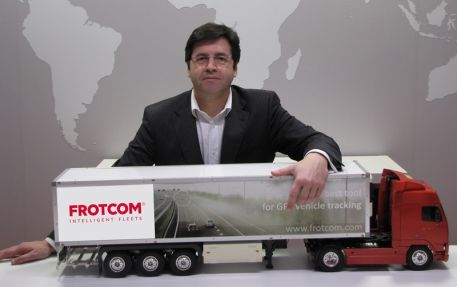 Much has happened at Frotcom in 2016. The network of Frotcom Certified Partners continued to expand and the company continued to grow its revenue.
Frotcom has reaffirmed itself as one of the top professional solutions for vehicle tracking and fleet management, as Frotcom's brand new HTML5 design allows us to keep bringing you new and better features, unleashing its true potential.
This was also the year in which Frotcom renewed its brand, as is now reflected by the current website, all the marketing materials and the launch of its new web application interface and smartphone app.
2016 also saw Frotcom International awarded both the PME Líder and PME Excelência awards, continuing its membership in an elite club considered to be the engine of the Portuguese economy – a particularly relevant fact at a time when Portuguese exports are seeing remarkable growth.
Still going strong, Frotcom International was certified on ISO 9001:2015. We are therefore better equipped to meet our customers' expectations by using best practices across all our services.
The success of this project is only possible due to all the people with whom I have been privileged to work: my colleagues at Frotcom International and our local Partners. Their energy and enthusiasm is what fuels this project and drives me, more than anything else. To you, I extend a heartfelt 'Thank you'.
All that is left to say is to wish you and your loved ones  a Happy New Year.
Post tags:
Frotcom
vehicle tracking and fleet management
Intelligent fleets
PME Líder
PME Excelência
Frotcom Partner
ISO 9001:2015 certification