Frotcom – More than just a Franco Sport partner
This year's edition of the Baja Portalegre 500 in Portugal saw the beginning of Franco Sport's own sports initiative which began a close relationship with Frotcom, adopting its professional fleet management and tracking solution to control team activities, communicate with drivers and analyze vehicle performance during the rally.
The Baja Portalegre 500 cross-country rally took place from October 27th to the 29th, in the Alentejo region and is the final and decisive event of the FIA World Cup for Cross Country Rallies.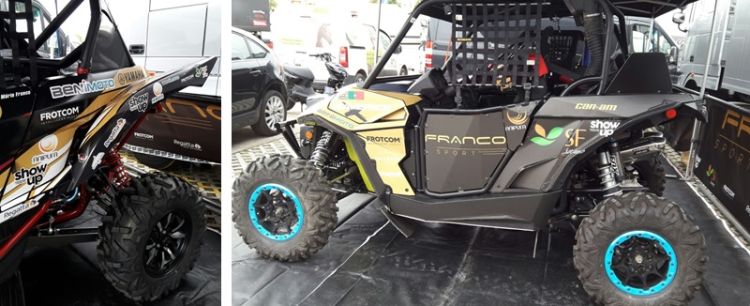 Thanks to Frotcom's tracking systems, installed on the team's Yamaha YXF 1000R SS SE and Can Am Maverick Turbo UTVs (Utility Task Vehicle), Franco Sport's team management was able to know, each step of the way, their drivers' locations.
According to Ricardo Batista, Sports Director at Franco Sport, "The iOS and Android apps developed by Frotcom were a major asset for our team. Knowing the position of each of our drivers at any moment is of huge importance. We get a clear notion of their progress, we can call ahead to our support team in case of any trouble and still inform them of the mean waiting time until our drivers pass. Having Frotcom as our partner is, without a shadow of a doubt, a major advantage for our sports project."
Post tags:
Frotcom
Franco Sport
Professional fleet management software
Vehicle tracking
Baja Portalegre 500