Frotcom International receives SME Excellence status for third year running
Frotcom International is proud to announce that it has achieved the distinguished SME Excellence award in 2016 (in Portuguese "PME Excelência 2016") for the third year running.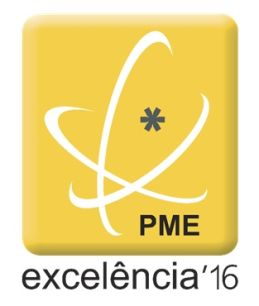 Issued by the Portuguese Ministry of Economy through IAPMEI (The Public Agency for SME and Innovation), the esteemed status conferred by this award indicates that Frotcom International is one of the best SMEs in Portugal and recognizes both the quality of its performance and its low-risk profile.
For Frotcom, this award is recognition of the daily work carried out by Frotcom International as well as all Frotcom partners in the search for excellence and continual improvement in order to provide the most intelligent fleet management..
 
Post tags:
Frotcom
IAPMEI
PME Excelência
Intelligent fleets
Vehicle tracking
Fleet management
SME Excellence