Frotcom Cyprus continues to grow and has moved into a new and larger office
Frotcom Cyprus' main office has moved to a larger, central location in the business district of the Cypriot capital Lefkosia (known internationally as Nicosia), and in one of the city's busiest avenues.

The new office is the logical choice for the company's current needs as well as preparing to accommodate future growth. The new space adopts a new philosophy for the company.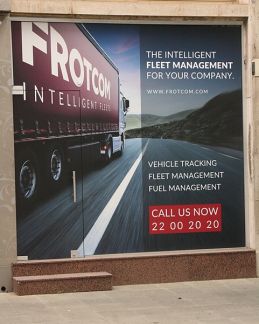 At the new offices, the growing Frotcom Cyprus team can collaborate more effectively, while on the ground floor of the same building, it has created a unique point of service for its customers in the form of a customer care shop.
This shop is used to support customers in troubleshooting and debunking their technical issues with Frotcom.
Michalis Christodoulides, Chief Operations Officer at Frotcom Cyprus added, "Our new location will enable us to be closer to our customers, allowing us to give better commercial and technical support while providing much-needed room for growth".
You can find the new Frotcom Cyprus offices at 12 Mykinon, Megaron Lavinia, 6th floor, 1065 Lefkosia - T. 22 00 20 20.
Post tags:
Frotcom
Frotcom Cyprus
Intelligent fleets
Vehicle tracking
Fleet management
New office