Frotcom strengthens its presence in South Africa
The South African company THIS IS AFRICA SOLUTIONS led by Jason Hancocks - the Certified Partner responsible for Frotcom's successful operations in West Africa - has recently joined Frotcom's global network of Certified Partners. After finding room for growth in the market for fleet management solutions in South Africa, THIS IS AFRICA SOLUTIONS has teamed up with Frotcom International to strengthen Frotcom's sales, training and support services to companies in South Africa.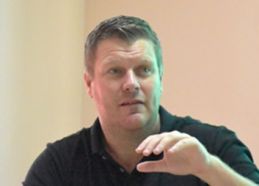 "We expect to make Frotcom the choice of fleet managers who are looking to decrease their fuel and maintenance costs and increase productivity.  Frotcom's unique features such as driver behavior module, CANBus data, digital fuel sensors and workforce management will be provided to local fleet managers to achieve these goals," said Jason Hancocks, the This is Africa Solutions Operations Manager.
Post tags:
Frotcom
Vehicle tracking
Fleet management
Intelligent fleets
Frotcom Certified Partner
Frotcom South Africa
This is Africa Solutions