Single Euro toll system a step nearer
T-Systems International, Daimler and DKV Euro Service have announced that they have founded their joint venture company for the development and provision of the European Electronic Toll Service (EETS) for vehicles weighing more than 3.5 t. All the competition authorities with responsibilities in this area had previously given the green light for the joint venture.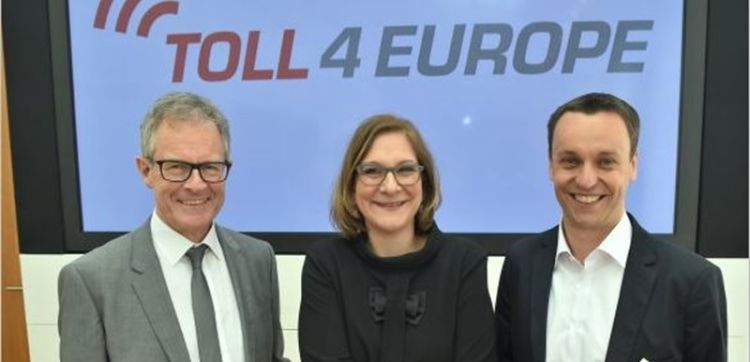 The objective of Toll4Europe GmbH is to reduce the complexity between the national toll chargers and the service providers. Through the Toll4Europe platform, it will be possible for service providers of all sizes to act as sales partners and offer their customers the EETS service.
The conditions for the technical implementation of the planned toll box in toll systems across Europe have now been created. The introduction of a single toll box that can be used across Europe is planned for 2018 onwards. In time for the market launch, the box is intended to cover Belgium, Germany, France, Austria and Poland. Italy, Portugal, Spain and Hungary will also be integrated into the system from the start or very soon afterwards. In the medium-term, the aim is for all present and future road, bridge and tunnel tolls to be collected using the same, single device.
Source:  FLEET EUROPE
Post tags:
Euro toll
T-Systems International
Daimler
DKV Euro Service
European Electronic Toll Service (EETS)
3.5t vehicles
Toll4Europe