Frotcom migrates data center to Microsoft Azure
Frotcom and Microsoft have strengthened their partnership by moving Frotcom's Data Center to Microsoft's Azure platform.
Frotcom, the global provider of cloud-based fleet management systems, is excited to announce the migration of its data center to Microsoft Azure.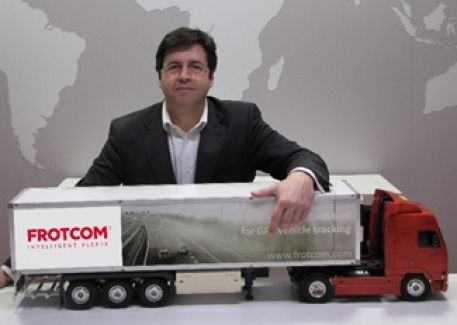 According to Valério Marques, CEO of Frotcom International, "We are positive that our users will benefit immensely from this change. Frotcom has significantly grown its number of customers and we wanted to increase our capabilities as far as response time, security and scalability were concerned. I am extremely confident about what the future holds for Frotcom, in our path to deliver a truly Intelligent Fleet Management experience to users worldwide."
Welcoming Frotcom, João Tedim, Cloud and Enterprise Business Group Lead at Microsoft Portugal, remarked "In this new world of compute power and data growth, Microsoft Azure is at the core of our business and we're focused on empowering Frotcom to maximize performance and streamline system operations to become more competitive and efficient on a global scale".
Based in Portugal, Frotcom serves thousands of companies in over 30 countries worldwide, through a network of Certified Partners. The SaaS solution is providing top-notch tools for fleet management, including advanced vehicle tracking, route planning, driver identification, driving behavior analysis, fuel and workforce management.
Post tags:
Frotcom
Microsoft
Microsoft Azure
Frotcom data center
Fleet management
Intelligent Fleet Management
Frotcom Certified Partner