Intelligent Fleet Management. What you need when every minute counts!
Interview with Daniel Paniagua Fernandez, Peru Country Manager for Help Life.

With more than 30 years experience in ambulance cover and the transport of patients, Help Life provides life saving services to both the public sector and private customers in Spain, Italy, Portugal, Brazil and Peru. The company has 1.500 ambulances and more than 400 employees worldwide.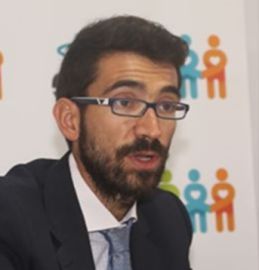 Continued international expansion has led to the opening of a new branch in Peru, which boasts 45 vehicles.
We would like to thank Daniel Paniagua Fernandez, Peru Country Manager for Help Life, for agreeing to tell us more about Help Life's growing relationship with Frotcom.
Q: Why did Help Life chose to partner with Frotcom in Peru?
A: Peru is an exceptional market, which required us to work with an external fleet management tool, something we don't do in other regions. We needed a company with a proven local track record.
Q: What problems did Help Life look to solve with Frotcom's Vehicle tracking and Fleet management system?
A: When every minute counts it was extremely important for Help Life to have a system that worked smoothly and most importantly a system that had an unparalleled level of local support. In addition, Frotcom offered several highly relevant local solutions to particular problems we faced, that were unique to the Peruvian environment.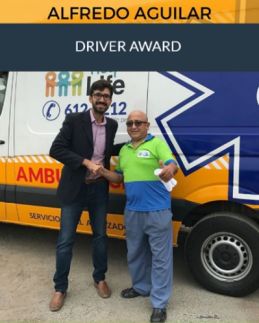 Q: Can you give us specific details?
A: Well for example the ability to offer an estimated time of arrival (ETA) at the scene of an emergency and the ability to continuously evolve driver efficiency through the use of Frotcom's driving behavior analysis. Previously it hadn't been possible to evaluate drivers' performance, but now a Driver Award has been established to recognize the best drivers of every month. Frotcom has also helped us to reduce maintenance and repair costs.
Q: What was the customer feedback to the Frotcom partnership?
A: That was very important, we are able to offer a unique sales proposition to our customers, we could keep them permanently informed about the ambulances at their disposal. In the past, customers used to call us for updates on their ambulance's position; now they can check in through Frotcom for themselves, simply by using the Frotcom solution.
Q: Can you describe the process of implementing the Frotcom system? Were there any particular challenges and how were they solved?
A: The system was quick and easy to install, as was training our staff, drivers and educating our customers about the benefits. Frotcom's role as a partner was crucial, establishing a training program, and regularly providing us with data to help us  to enhance our performance.
Q: Thanks Daniel and finally the question many of our readers will want us to ask. Has Frotcom's system improved your bottom line?
A: Good question. Firstly let me say that Frotcom has given us a technological edge over our competitors and real time tracking has been a unique proposition for our customers. We have been able to evaluate our driver's performance and we've noticed fewer trips to the repair shop. Real time tracking has released our call center operatives for other duties. So thanks to Frotcom it's fair to say our business is seeing continuous improvement.
Once again, Mr. Fernandez, Frotcom would like to thank you for your business and we look forward to a prosperous relationship in the future.
Help Life recently shared a corporate video on their social media, covering the partnership with Frotcom that's been integral to their commitment to saving lives in Peru.
Post tags:
Frotcom
Help Life Peru
Intelligent fleets
Fleet management
Driving behavior analysis
Estimated time of arrival
Real time monitoring
Lower maintenance costs
Fuel consumption savings
Better communication with drivers
Route optimization