New car safety standards. At last?
After many years of delay, the European Commission (EC) is being called upon to introduce new minimum vehicle safety standards, and motoring groups, consumer representatives and industry bodies are expecting the announcement of a new package of transport legislation very soon.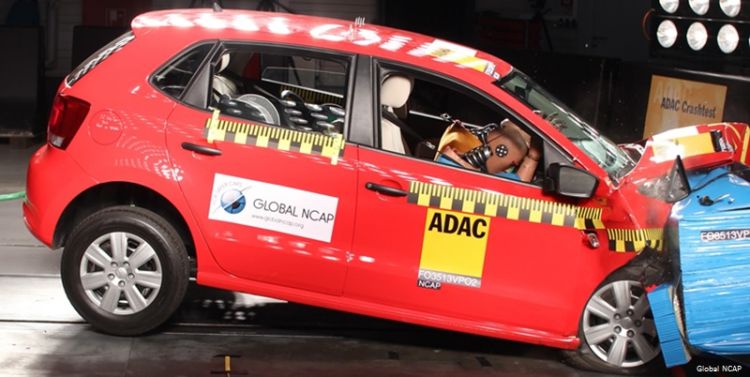 In 2016, the EC published a list of 19 safety technologies it is considering making mandatory. The Commission could now turn this into a formal legal proposal.
In a joint letter to the EC, groups including the European Automobile Suppliers Association (CLEPA), the European Transport Safety Council (ETSC) and the European Cyclists Federation all say they consider the new minimum vehicle safety standards, "absolutely critical" to reduce deaths and serious injuries on European roads. Figures published in March show that 25,500 people died in road crashes last year in Europe.
Technologies under consideration for new cars are Automated Emergency Braking, Intelligent Speed Assistance (ISA), Lane Keeping Assistance - as well as updates to crash testing requirements. For trucks, improvements being considered are the upgrade of direct vision requirements, so that truck drivers can see cyclists and pedestrians more easily, as well as barriers to prevent them being run over in the event of a collision.
In March, improved vehicle safety requirements received the backing of EU member state transport ministers, when they issued a declaration calling on the Commission to 'accelerate' the work on new standards. The European Parliament also called on the Commission to update vehicle safety regulations 'without delay', in a resolution adopted on the 18th of May.
References:
ETSC - Industry, NGOs and cities call for urgent action on vehicle safety standards
iNews - Urgent calls to improve minimum vehicle safety standards
Choice Quotes - Call for the introduction of new car safety standards
Post tags:
European Commission
Vehicle safety standards
Transport legislation
European Automobile Suppliers Association (CLEPA)
European Transport Safety Council (ETSC)
European Cyclists Federation
reduce deaths
reduce serious injuries
Automated Emergency Braking
Intelligent Speed Assistance (ISA)
Lane Keeping Assistance
Crash testing requirements
direct vision requirements
vehicle safety requirements