For fleets cleaner could be meaner
According to figures from the European Environment Agency, air pollution causes 467,000 premature deaths each year, with significant costs to health-care and productivity.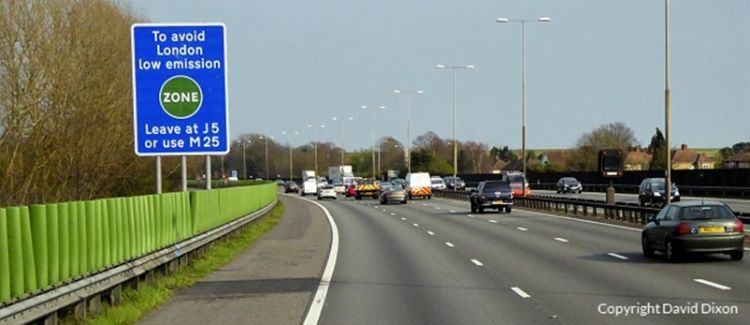 Across Europe, over 200 different urban access regulations are already in place designed to rapidly promote air quality and public road safety. Increasingly, urban access must be seen - by fleet managers - as key criteria and they should actively seek alternative forms of transportation for both goods and people.
Over the years, numerous tolls and restrictions have been introduced to discourage the use of diesel vehicles within city centers, and traffic congestion is increasingly seen as an attack on the public and economic health of a city. Consequently, across Europe, progressive policy makers are keen to curb all vehicles use, no matter what type of fuel is used.
Urban access restrictions and diesel bans would appear to make fleet management more costly and challenging, a single undesirable vehicle could quickly rack up hundreds of Euros in fines, in a week.
But considering that current city LEVs (low emission vehicles) and ULEVs (ultra-low emission vehicles) restrictions all exclude electric vehicles, is the fleet solution to exclusively acquire electric vehicles, which won't be charged or fined a single cent? Not necessarily, even switching to electric urban fleets could mean additional challenges as major city roads start to close or are replaced with cycle lanes.  
Whatever happens, the fleet industry has to stay focused on implementing new mobility options. Fleet managers having gone on a journey from managing gray fleets, perk cars and commercial vehicles, to outsourcing and leasing, could end up overseeing car-sharing, mixed mode mobility for staff and even managing self-driving delivery robots and shared autonomous fleets.
In an ever changing urban mobility landscape, one thing is certain, fleet management is going to remain an exciting environment for highly talented individuals.
References:
Fleet Europe - The new boundaries for urban fleet management
Post tags:
European Environment Agency
Urban access restrictions
Promote air quality
Promote public road safety
Diesel bans
Low emission vehicles
Ultra-low emission vehicles
Electric urban fleets
Fleet industry
New mobility options
Car-sharing
Self-driving vehicles
Autonomous fleets