Frotcom continues to make a mark
Constantinos Christodoulides, the professional kart driver we sponsored in 2016, has recently renewed his Frotcom sponsorship for the 2017 season.
With 11 national and International titles under his belt and a brand new kart emblazoned with the Frotcom colors, Constantinos is once again considered a major contender for victory in the Championship.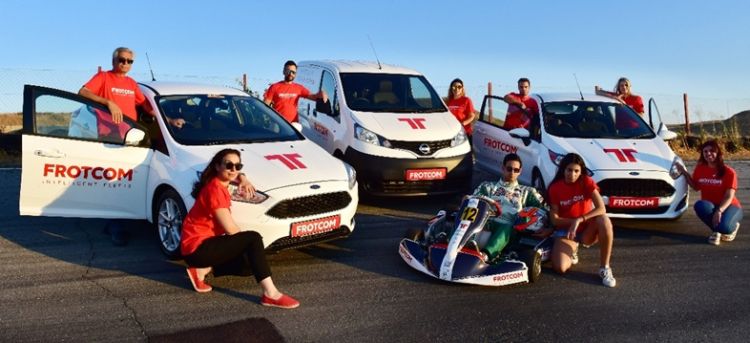 In his first race of the year, the 2017 EKO Pancyprian Karting Championship, the Cypriot driver proved his driving skills once again, earning the pole position.
As stated by Constantinos, "2016 has been an amazing year for me. Thanks to Frotcom, I was in a position to win the 2016 EKO Pancyprian Championship. This year, we are aiming to win the 2017 EKO Pancyprian Championship with a new kart by Frotcom and I will be racing in the Frotcom colors. I am very positive that our collaboration will once again bring great results. I wish to thank Frotcom for their support and belief in me!"

Constantinos driving his brand new kart; in the pole; and after the chequered flag.
Post tags:
Frotcom
Fleet management
Constantinos Christodoulides
EKO Pancyprian Karting Championship
Frotcom Cyprus