A New Hi-Tech locking system operated via Frotcom
Want improved safety and control over your goods?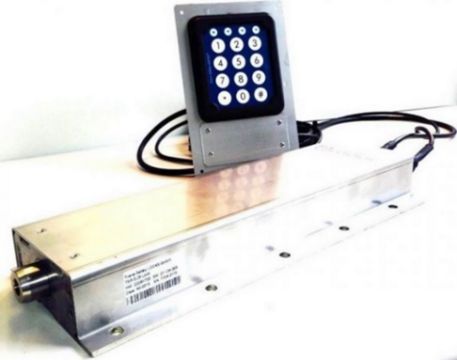 Container and trailer doors can now be secured and operated both locally or remotely, via Frotcom, with ELB-Lock®, by Trans-Safety LOCKS® GmbH.
The locking system is waterproof, suitable for a variety of different climatic conditions and despite its high-security protocols, easy to use. In addition to our software, the system ensures a sheer force of 4.000kg - the most important factor when it comes to the safety of goods.
The locking system can be operated by a key switch, a handheld transmitter or by entering a code or wireless key. Any interference with the system is immediately reported to Frotcom via additional sensors and/or indicated on the spot by connected alarm transmitters. It's the state of the art in hi-tech security.
You probably also want to know more about how to prevent cargo theft.
Post tags:
Hi-Tech Locking Safety
Frotcom
Fleet management
Intelligent fleets
Cargo safety
Prevent cargo theft
ELB-Lock®
Trans-Safety LOCKS® GmbH