Fleet management solutions at TransLogistica 2017
Dedicated to the showcasing of products, services and innovative solutions in transport, logistics, and related industries, Translogistica is the most important logistics and transport exhibition in Romania.
This year's event took place at the Romexpo Bucharest Exhibition Centre from 12 to 14 October.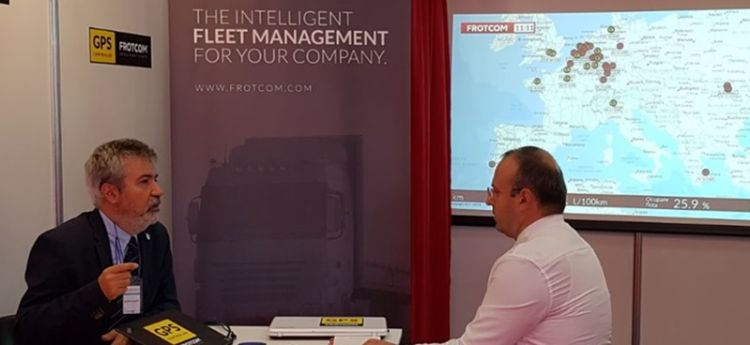 Frotcom, a firmly established brand in Romania, made its presence felt providing demonstrations to prospective customers on the full range of Frotcom's benefits, while existing customers were brought up to speed on the latest developments and features, in a way that really underlined the benefits that Frotcom offers companies:
 
Properly regulating fleet activities;
Reducing costs;
Increasing productivity;
Improving customer service;
Enhancing risk mitigation and extending vehicle life expectancy.
"TransLogistica is the place to be when you are involved in transport-related business, it provides a unique platform from which we can promote Frotcom's latest features, organize demos of our software and attract new business prospects. The high-profile industry people who visited our stand had the opportunity to really experience the benefits of our fleet management software", remarked Ciprian Ionescu, Managing Director of Frotcom Romania.
Post tags:
TransLogistica 2017
Frotcom
Frotcom Romania
Fleet management software
Vehicle tracking
Frotcom Analytics
Frotcom Scheduler
Route planning and monitoring