Frotcom International distinguished with SME Leader status for 4th year running
Frotcom International announces that the status of SME Leader was once again renewed.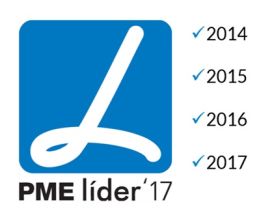 Frotcom International is proud to announce that the status of SME Leader ("PME Líder", in Portuguese) was renewed for the fourth year running.
This reputed status, given by the Portuguese Government through IAPMEI (Public Agency for SME and Innovation), recognizes the quality of the company performance and its low-risk profile.
On the diploma, signed by Mr. Miguel Cruz, Chairman of the IAPMEI Governing Board, you can read that "This is to certify that Frotcom International was recoginzed by IAPMEI for the quality of its performance and risk profile, as a 2017 SME Leader."
Last IAPMEI Award received by Frotcom International:
2016 SME Excellence
 
Post tags:
Frotcom
Intelligent fleets
PME Líder
SME Leader
Fleet management
Vehicle tracking
Fleet management software
IAPMEI