Auf wiedersehen internal combustion engines
Chancellor Angela Merkel has acknowledged that Germany will eventually have to ban internal combustion engines (a.k.a ICE).
Without giving a date for when this momentous change will actually take place the Chancellor only recognized that 2040, the year given by both France and the United Kingdom for ceasing production, is "the right approach" to solving the problem.
With an increasing number of European countries announcing moves to reduce harmful emissions, this unexpected statement by the German Chancellor has set alarm bells ringing among European carmakers, especially German manufacturers.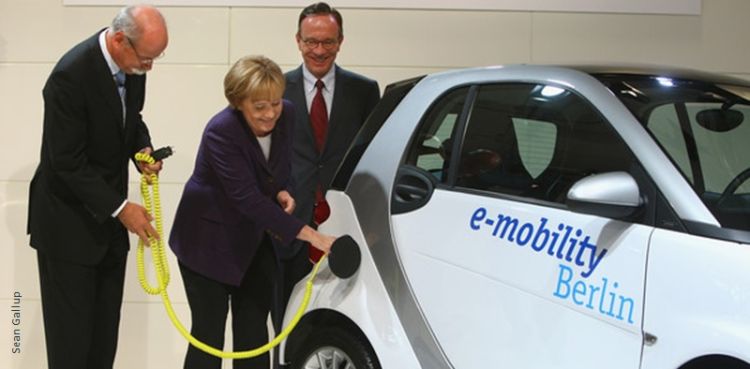 Moreover, if the Paris agreement to reduce pollutant emissions and global warming are to be taken seriously, Europe can't allow any new combustion-engine cars on the roads after 2030. Taking the lead, India is preparing to become the first major world market to only offer electric cars from 2030.
So how will this affect the Global economy? How much structural upheaval is this revolution going to cause the world's major vehicle exporters?
A combustion engine consumes fuel, oils, lubricants, connecting rods, crankshafts, pistons, spark plugs and a whole series of components that aren't needed in the manufacture of an electric motor.
The impact of a ban will radically affect car manufacturers and a supply chain that depends on the combustion engine, as according to Guy Stephens, Technical Investment Director at Rowan Dartington "only around 10 percent of the current workforce will be required to assemble zero-emission cars". In which case thousands of jobs will be at risk.
The other side of the coin is that a focus on electric mobility is a huge opportunity for producers of aluminum, carbon fiber, lithium and other special materials used in the manufacture of batteries, lithium-ion cells, and electronic modules.
While the production of the internal combustion engine continues, governments all over the world will have to support industry initiatives to create new revenue streams and infrastructures, so that large-scale redundancies can be avoided.
The challenge – and it's a big one – will be to conceive a smooth transition to the new era, so that while the health of the planet is improved, workers and economies don't suffer.
Post tags:
Angela Merkel
Diesel gate
Paris agreement
Zero-emission cars
Zero-emission vehicles
Carmakers
Car manufacturers
Car manufacturers supply chain
Reduce pollutant emissions
Global warming
Ban combustion engines
Reduce harmful emissions