Predict risky driving with Garmin Dash Camera integration in Frotcom
Fleet management software provides data for fleet operators, real-time location monitoring, optimized routes, fuel and cost control, as well as insights for better driving behavior.
However, there are events you cannot record or predict when on the road.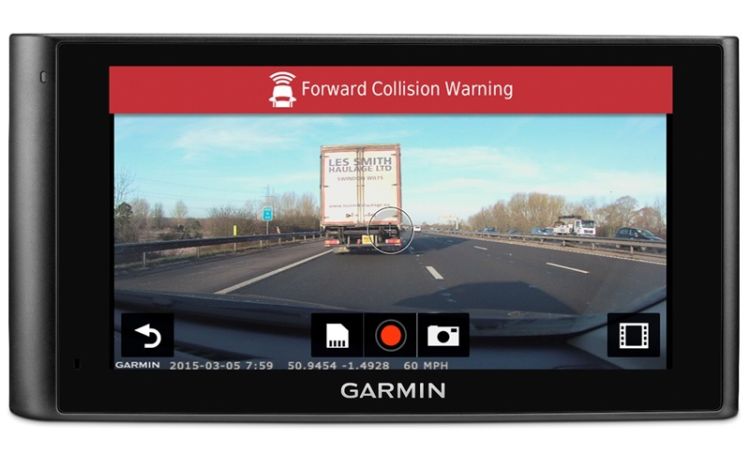 Dash cams integrated with Frotcom provide users with the most comprehensive data available:
 
Video registration of accidents
Forward collision warnings*
Lane departure warnings*
Instant over-speeding alerts
The combination of Garmin and Frotcom brings together all the benefits you have come to expect from completely integrated navigation.
Data and insights provided by Garmin Dash Cam and Frotcom integration can help you:
 
Understand why accidents occur
Reduce and prevent collisions
Claim costs resulting from accidents
Identify drivers' risky behaviors
Predict which drivers are more likely to improve their skills and prevent future accidents
This superior level of device integration that comes with Frotcom means your company can alleviate driver stress through Garmin's intuitive driver-assistance, as well as promote peace of mind and safer driving behavior with Garmin PND** alerts.
To make the most of these exciting new features, reach out to your local Frotcom office.
 
*Garmin DriveAssist™
**Garmin PNDs need to have FMI protocol version 3.5 or higher.
 
Post tags:
Frotcom
Fleet management
Vehicle tracking
Driving behavior
Garmin
Garmin dēzlCam™
Garmin DriveAssist™
Accidents video registration
Forward collision warnings
Lane departure warnings
Instant over-speed alerts
Integrated navigation system
GPS navigator