Frotcom gets ready for the US ELD mandate
The US is the largest single market in the world for fleet telematics. Fleet managers in all the US states can now benefit from Frotcom's fleet management software, to enhance their fleet's performance.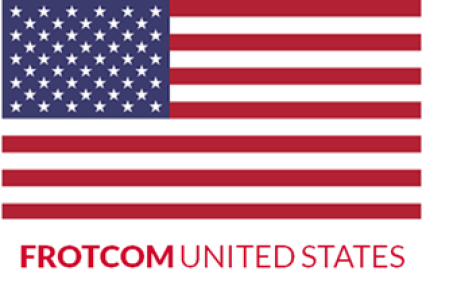 The software contains all the features to manage a fleet efficiently, in a way to:
 
Comply with legislation
Control fleet operational costs
Increase productivity
Increase safety
Provide excellence to customers
Provide operation traceability
Scale up operations.
Valério Marques, CEO of Frotcom International, is enthusiastic about the new partnership and its possibilities, "The business opportunity presented by the new ELD (Electronic Logging Device) regulations is immense. It offers a unique momentum for Frotcom to expand into the US market. Much of the technology required for ELD already existed within the Frotcom platform as we have vast experience from our long-running support of European customers in compliance with European driving time and rest period regulation."
Frotcom's new US partner is already active in the trucking space.  Part of its current business portfolio includes goods transportation by road, making Frotcom already highly familiar with US customer's needs and requirements.  
According to Mr. Boba Stojanov, President of Frotcom US, "Looking at the needs of our clients and the US market, we were looking to establish a partnership with a strong and stable GPS tracking and fleet management company. After researching the market, we found Frotcom to be a very well established, innovative and professional Fleet Management software platform."
Post tags:
Frotcom
Frotcom United States
Frotcom Certified Partner
Driving hours regulation
ELD mandate