New European Fuel labeling comes into force in October 2018
Directive 2014/94 from the council of the European Parliament comes into effect on October 12, 2018, creating a new fuel labeling system that will help drivers choose the fuel that is most compatible with their vehicles.
The standard requires both EU member and EEA (European Economic Area) states to provide a fuel identification label by the fuel cap of all new cars, motorcycles, and heavy vehicles as well as at fuel pumps in retail stations. The format of these labels has been standardized to ensure clear identification of the various types of fuel available across the European market.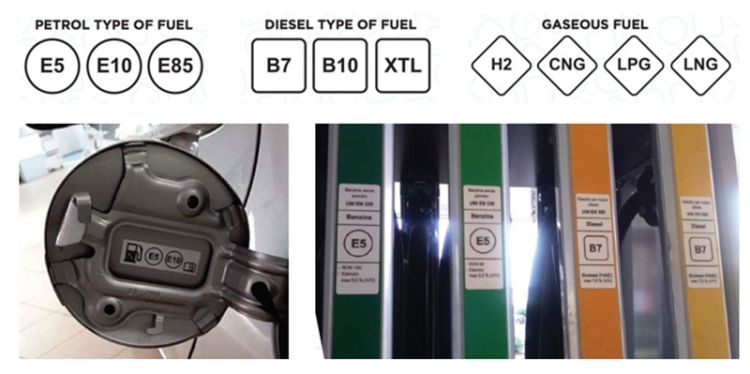 From October this year, old labeling will disappear from retail stations and 13 new symbols will appear:
 
B7, B10, and XTL in a square format for diesel fuel
E5, E10, and E85 in a circle format for gasoline
H2 for hydrogen
CNG for compressed natural gas
LPG for liquefied petroleum gas
LNG for liquefied natural gas
The gaseous fuel category is particularly important as it constitutes "alternative fuels", which means it serves as a substitute for fossil oil sources in the energy supply to transport and has the potential to contribute to improvement in CO2 emissions, thereby enhancing the environmental performance of the transport sector.
To help consumers, operators of vehicle dealerships and retail stations fully understand these new labels, detailed information can be found at fuel-identifiers.eu.
Post tags:
Fuel labeling
EU Directive 2014/94
Fuel-identifiers
Fuel types