Spanish government to remove road tolls
The new Spanish government will end road tolls where the existing 50-year concession is due to finish before 2021.
In an interview to "El País", José Luís Ábalos, the new Minister of Development said that the decision would affect a total of 468 km of AP-1 (Burgos-Armiñón), AP-7 (Alicante-Tarragona) and AP-4 (Sevilla-Cádis). There will be an audit of the costs of toll motorways "rescued" by the previous government, which they put out to tender.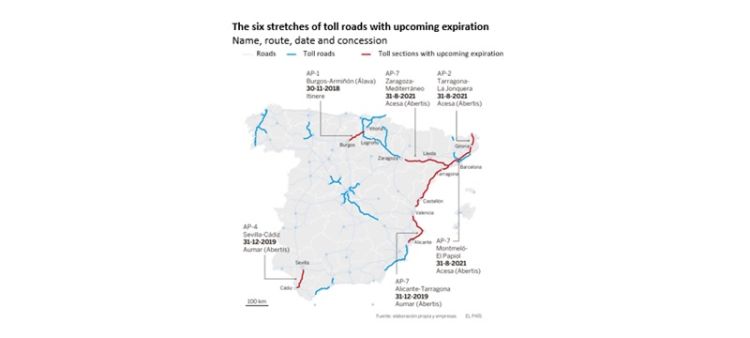 The new policy is yet to be fully confirmed, as there is a need to evaluate the future of the roads with the Ministries of Finance and Economy. This is necessary firstly because of the amount of compensation that the State must pay to the former concessionaires and secondly due to the income from a possible re-privatization, both of which affect the state deficit. Ábalos is clear that currently there is no definite figure that can be assumed by the public treasury.
Source: El País
Post tags:
Road Toll
El País
Road transportation