European Commission demands action to improve the number of safe and secure truck parking areas
A new study from the European Commission finds that 400,000 safe and secure parking places are lacking in the EU.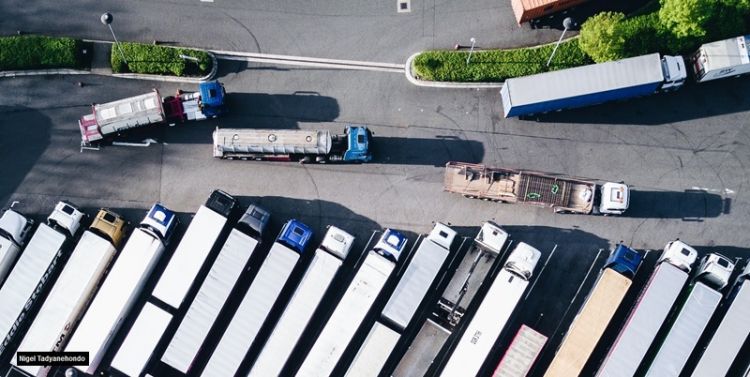 The EU is facing a truck parking crisis according to the latest study from the European Commission, uncovering a significant shortage of safe and secure truck parking spaces. An astonishing 400,000 safe and secure parking places for trucks are lacking in the European Union, an absence that is increasing drivers' risk and their vulnerability to cargo crimes.
The study found that over 80% of drivers said there are not enough Safe and Secure Truck Parking Areas (SSTPAs) in Europe and 64% of female drivers have experienced unsafe situations such as sexual harassment at overnight parking areas. With trucks typically undertaking long journeys, it is vital that there are sufficient secure areas along motorways and other routes for truck drivers to park and rest. Since truck drivers typically carry billions of euros worth of goods, SSTPAs are essential to reduce the risk of cargo theft. Indeed, 75% of cargo crimes happen when trucks are parked in unsafe places.
The study calls for an increase in the number of SSTPAs with clearly defined security standards to protect both drivers and their cargos. It also recommends a more comprehensive map system so that drivers can easily locate SSTPAs. Such a system will reduce the stress on drivers so they can have peace-of-mind knowing that they are parking in a designated secure area. 
To guarantee security levels, the study recommends a 'common standard for safe and secure parking areas'. The standard will rank parking areas to bronze, silver, gold, and platinum standards to ensure minimum service levels for drivers in terms of sanitation, restauration and comfort. A new auditing procedure will also help to ensure SSTPAs going forward.
The hope is that improving these conditions will also help to address recruitment challenges in the industry.
Source:
European Commission
Post tags:
Truck parking areas
Drivers' Safety
European Commission
SSTPA
Cargo crime