New Frotcom Partner in DR Congo
The new Frotcom Partner in DR Congo aims to present Frotcom as a solution to ensure the security of fleets in its country.
We proudly present a new Frotcom partner in the Democratic Republic of the Congo!
Created in December 2022, Frotcom DR Congo's main goal is to introduce Frotcom's products and services to Congolese companies so they can optimize their fleets' performances and ensure the security of their vehicles. Frotcom was the obvious choice since it is a worldwide leader in offering innovative cost-effective solutions for fleet managers and business owners.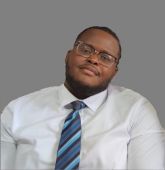 Alex U.K., CEO of Frotcom DR Congo, said:
"Frotcom is a world leader in providing professional solutions for fleet needs at an affordable price, so it was our obvious choice. In the future, we want to extend our network across DR Congo and ensure that all companies in the country have access to Frotcom and its full potential."
Visit our website to learn how you can become a Frotcom Partner in your country.
Post tags:
Frotcom
Frotcom Partner
Frotcom DR Congo
Fleet management software
Become a Frotcom Partner