Test - New grouping option on Frotcom's Detailed Cost report
A new option has been added to the report allowing you to choose that the data be grouped by Cost type.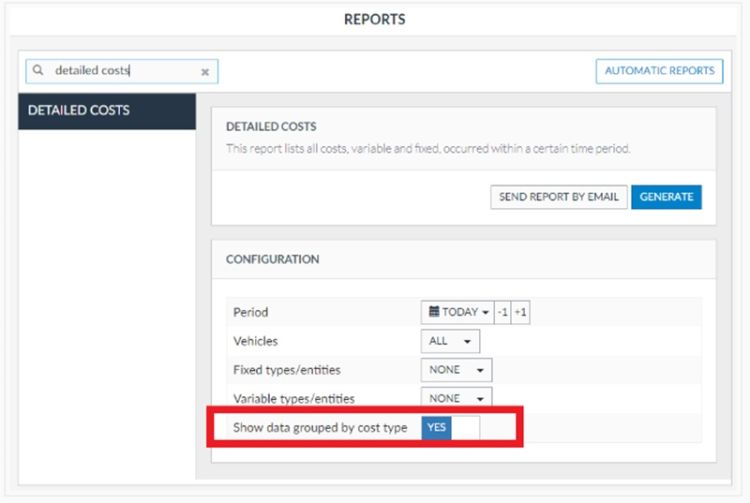 The default value for this option is Yes. If you want to generate the report without the grouping option, uncheck this selection.