Ondara Logística takes its paperwork digital with Frotcom Workforce Management
Ondara Logística is a Catalonian logistics company operating a fleet of 42 vehicles providing integrated logistics and refrigerated goods transport to a far-reaching network of clients. The fast-growing company's headquarters are less than 100km away from Barcelona, one of Spain's main strategic logistical distribution hubs.

Fleet of Ondara Logísitca
With many of its client businesses communicating over the internet and even telemarketing, Ondara found its existing communication system costly and inefficient, lagging behind its own ERP platform. The paperwork demands and costs of communication with driver of everyday operations were becoming a significant hurdle to quick, flexible and quality service.
What Ondara needed was an easily integrated system that addressed communication, documentation and fleet management issues in a single adaptable ready to run package ensuring added value to all transactions.
Ondara was eager to streamline its systems and procedures. With Frotcom Workforce information adopting digital forms in lieu of burdensome hardcopy paperwork suddenly became practical. With the added benefit that documents were remotely updatable and accessible in real time. Hard-copy forms and documents were no longer required, and Frotcom's module even links needed digital documents to task lists and deliveries schedules. Integration into Ondara's established ERP platform went without a hitch, enabled by Frotcom's proprietary and flexible application programming interface. And with the Workforce Management solution on employee tablets there's been a notable decrease in paperwork around the office, a lot fewer misplaced documents and tardy filings.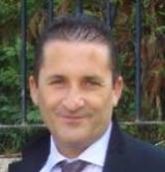 Mr. Cosme Valera, Logistics Manager at Ondara Logística
Mr. Cosme Valera, Logistics Manager at Ondara Logística said, "Frotcom's Workforce Management system running on tablets was just what we were looking for, robust and practical. It's perfect for communication with drivers in transit. It has significantly improved the way we work and communicate and we're immensely pleased with the WFM module."
Ondara Logística will continue to streamline its fleet operations to ensure it provides the highest level of service.
Post tags:
Diminished communication costs
Faster communications
Fleet Intelligence
Fleet management
Frotcom
Frotcom Spain
Improved customer service
Ondara Logística
Quicker delivery times
Reduced paperwork