Do you want to improve profitability and minimize your fleet costs?
In the previous issue of Roadmap newsletter we introduced you the first part in an ongoing series of our running feature on the Benefits of Frotcom:
This month, we'll be viewing how Frotcom's global solution will help you control and reduce operational costs.
 
Control your fleet's operational costs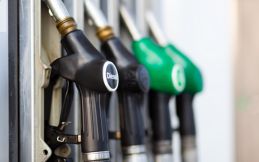 Fleets are indisputably a major factor in any company's overhead; Minimizing these costs will definitely have a noticeable impact on profitability and intelligent fleet management solutions are one of the best ways to tackle the issue. Some of the items that Frotcom will help minimize include:
 
Fuel, maintenance and tire wear: This item is without a doubt the largest source of operational costs, especially for those of you with a fleet of trucks, where the average fuel consumption and monthly mileage are significantly higher than those of lighter vehicles. If you account just for fuel, with appropriate planning and implementation, cost savings can be quite significant, with reductions amounting to around 5-7%, by the end of the month. Further factoring in reduced wear and maintenance, this quickly adds up to significant savings. To reduce these costs, you must plan each vehicle's route in the best possible way in order to minimize mileage, monitor route execution in order to make sure the driver is following your plan, control and analyze driving behavior in order to avoid aggressive driving which can significantly increase fuel consumption and supervise all operations concerning fuel, including refueling and detection of fuel theft. Frotcom's routing and analytics ensure all this is within your reach and at your fingertips.
Tolls: Whether your company has specific guidelines to avoid unnecessary tolls or you are looking to implement additional savings, you need to ensure your drivers comply with directives. Detect deviations and contacting your drivers in a timely manner to correct course and avoid running up costs is crucial – Frotcom provides the real time tracking, routing and communication tools to allow just this in an integrated package.
Driving time violation fines (tachograph): As mentioned in last month's issue of Roadmap, driving times need to comply with local and transnational legislation. For instance, in Europe, Regulation (EC) No 561/2006 sets limits on both driving times and rest periods for truck drivers.  Non-compliance means heavy fines, and ensuring your company is complying means monitoring these times for all drivers remotely. Not only that, but you also need to know whether or not a new task can be assigned to a driver who may be running out of available driving time. Frotcom keeps running tabs on all the actionable tachograph information remotely as well as in-vehicle, putting control in your hands.
Speeding tickets, accidents and insurance: Let's face it, at some point your drivers will be under pressure to deliver on time and they feel compelled to drive a little bit too fast. However, in their own and the company's best interest this shouldn't happen. Police tickets are only part of the problem, increased road accident risk is another. Frotcom detects and registers these infractions and risky driving behavior ensures they are eliminated, thereby slashing the corresponding costs and possibly tragic consequences. Additionally, in the event something happens, be it a speeding ticket or an accident, you want to be able to check under which circumstances it occurred. Having access to the past history of locations and speeds is paramount.
Post tags:
Frotcom
Intelligent fleets
Vehicle tracking
Fleet management
profitability
control fleet costs
comply with legislation