Does your fleet comply with regulations?
It goes largely without saying that running a business is no easy task. In the transport industry, whether cargo or personal, that means focusing on fleet performance, efficiency and service quality. Control and management of your fleet is key, and today the benefits of employing a GPS tracking system that allows you to monitor your vehicles is undeniable.
By tracking fleet and deliveries, you not only increase control over operations, but monitor costs, and boost overall performance. Many solutions leave it at that, but Frotcom raises the bar with unparalleled access and supervision of your entire fleet, driving information, data analytics, actionable intel, rerouting and tasking functions all built into the core platform.
In this article, the first part in an ongoing series, we'll be reviewing the benefits that Frotcom's global solution, as it stands today, offers its users.
 
Legislation Compliance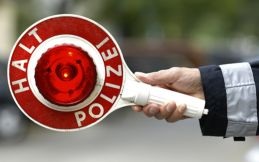 Your operations need to run as quickly and smoothly as possible, but always within the regulated limits. Limits on driving times, maximum speeds and cargo temperature control are a few examples. Such legislation is in place to protect both workers and consumers, but complying with isn't always a simple task. So here's what you need, to ensure you're always in compliance with legislation:
 
Driving time compliance: If your long-haulage company operates in Europe, for instance, a common set of EU regulations determine maximum daily and fortnightly driving times, as well as minimum rest periods for drivers of road haulage and passenger transport vehicles. Compliance with these provisions is mandatory. Drivers have onboard tachographs taking down driving and resting time, but keeping track of it all can be a challenge for an office-bound fleet manager. To maximize efficiency, managers need to be able to assign new tasks and reroute drivers in the field. Working out whether drivers have enough "time left" to complete tasks can be difficult; miscalculations can lead to violations – and heavy fines – or, on the other hand, they can leave drivers and vehicles idling unnecessarily. Frotcom allows you to easily figure these times, making it simple to decide which driver can be assigned which new task, without risking ordinance violations and resulting fines.
Tachograph file collection and storage: Operators of heavy vehicles in Europe are obliged to download data from tachograph driver cards and from each vehicle's tachograph mass memory. This data should be stored for at least a year and readily available to law enforcement on request. Typically, this requires a grueling calendar of visits to individual vehicles to download the files locally onto a portable storage, or, ideally, performing a remote download data directly to a computer at the home office. Using an automated and simple way of downloading files remotely like Frotcom offers will equally safeguard you from any legal pitfall and also reduce your staff's workload.
Monitoring of temperature-controlled food and beverages, pharmaceuticals or livestock transportation: Certain cargoes including food, beverages, and pharmaceuticals must be transported, handled and stored in very specific temperature storage conditions. Livestock transport legislation also demands animals to be monitored to ensure their welfare during transit. Failure to comply not only incurs heavy penalties, but can deteriorate products, and kill or severely harm live animals. In order to preempt problems and allow corrective measures to be deployed in a timely fashion, constant monitoring of temperatures is mandatory. Frotcom ensures that you're immediately alerted in the event of temperatures exceeding parameters, saving you money and hassle.
Post tags:
Frotcom
Intelligent fleets
Fleet Intelligence
GPS tracking system
Legislation compliance
Driving time compliance
Tachograph file collection
Tachograph file storage
Monitoring of temperature-controlled food and beverages
pharmaceuticals or livestock transportation
Vehicle tracking